WynTrack™ monitors ongoing projects and activities as they progress, following specific activities.  The WynTrack™ tool has been developed to provide a streamlined 'zoom-in' view of operations which are important to the functioning of your organisation and provide further oversight to ensure projects are given the appropriate priority and attention.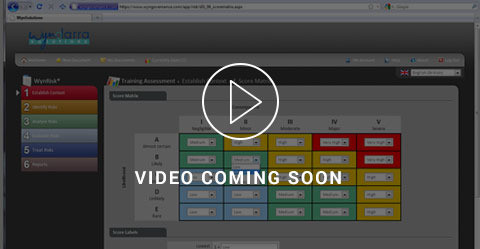 WHO WILL GAIN FROM IT
Board Directors
CEOs
Executives
WHO WILL USE IT
Company Secretaries
CEOs
CFOs
BENEFITS
Customised reporting options
Multi-user access/concurrent usage
Fully integrated database
Web-based and hosted by Wyndarra Consulting
You should try our product if:
You have trouble in pulling together the status on project or compliance recommendations
Your current reporting is in either word format and/or on a spreadsheet
You are not always at a desk and need to update project status on a tablet or ipad
You want to impress with professional, visually attractive, concise project status reports
You are simply time poor and you need a productivity tool for following up project recommendations
You are a project manager and you need to keep track of a range of agreed recommendations
You are the compliance Manager and you need to report status of agreed actions to your compliance obligations
FREE DEMONSTRATION
Contact us to receive a free web based demonstration.